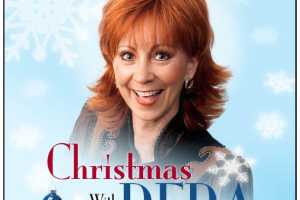 Christmas with Reba - tribute starring Corrie Sachs
Time to get into the Christmas spirit with five-time award winner Corrie Sachs as she pays tribute to Reba McEntire. Share in the fun with live music, vocals and dance . Enjoy an evening of holiday music and Reba's #1 hits.
Direct from Las Vegas, Five Time Award Winner, Corrie Sachs has been paying tribute to Reba McEntire for the past 25 years. Corrie was awarded "Tribute Artist of the Year" by the Las Vegas Review Journal. She has recently been inducted into the Las Vegas Entertainers Hall of Fame. Kick up your boots and enjoy an evening of great music as Corrie Sachs pays tribute to the Queen of Country, Reba McEntire.
Some of Reba's greatest songs include ""Fancy", "Does He Love You", "I'm a Survivor", "The Greatest Man I Never Knew", "You Lie", "Somebody Should Leave", "One Promise Too Late", "Whoever's in New England", "You're the First Time I've thought About Leaving", "Only In My Mind" only to name a few of her endless list of hits!