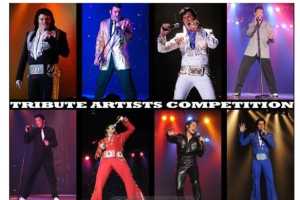 Elvis Rocks Mesquite
Enjoy the best of Elvis from the 1950's, 60's and 70's while Elvis Tribute Artists compete in each music genre over the three-day event.  Performers from previous years have come from as far away as Australia and several Midwestern states.  The CasaBlanca Showroom is the perfect intimate venue for this competition where the audience is up close and personal with the Elvis performers.  You can even join in on the late night karaoke with the tribute artists.
The two-day event will be jam-packed with heartfelt tributes to a man who changed the music world forever. Tickets can be purchased at casablancaresort.com, and don't forget to book your hotel rooms for the exciting weekend.
Elvis Rocks Mesquite Schedule
June 20 6 pm Meet & Greet & Karaoke, Free Admission, poolside, all ages
9pm "Spinout!" Elvis Movie at the Pool, Free Admission, poolside
June 21 1:30pm 50's Era Preliminary Round, Showroom
8:30pm 60's Era Preliminary Round, Showroom
11:00pm – Karaoke – Skydome Lounge, Free Admission, 21+ only
June 22 1:30pm 70's Era Preliminary Round, Showroom
8:30pm Finals Competition, Showroom
11:00pm – Karaoke – Skydome Lounge, Free Admission, 21+ only