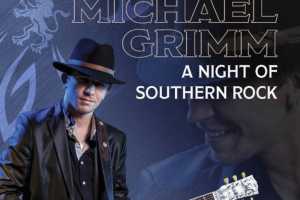 Michael Grimm - Southern Rock & Soul Night
Join Las Vegas headliner and winner of America's Got Talent  Michael Grimm inside the showroom for a night of pure Southern rock and soul, and unmatched talent!   Let him transport you to a New Orleans night club filled with soul, blues and award-winning originals that are drenched in raw, untamed passion! Get your fill with favorite songs by Lynyrd Skynyrd, Allman Brothers and Marshall Tucker Band, while exploring plenty of new songs filled with unrivaled passionate voice of Michael Grimm!
Michael has rightfully toured with legendary Stevie Nicks, Heart and Righteous Brother Bill Medley, just to name a few, headlined numerous solo tours and now resides in Las Vegas where he headlines several nights a week. It's not your usual Las Vegas glitz, it's real, personal and a night you won't want to miss!