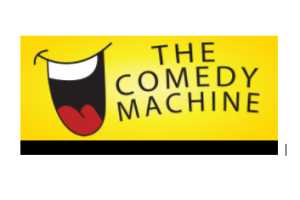 The Comedy Machine
Top comics from all over the United States . . . this show will feature:
Headliner: BRIAN KILEY
Brian appeared several times on "The Late Show with David Letterman", "The Tonight Show with Jay Leno" and "Late Night with Conan O'Brien". He performs regularly at clubs in L.A.
He has been a staff writer for Conan O'Brien since 1994 and is currently the head monologue writer. He has been nominated for 16 Emmy Awards and he is the winner of the 2007 Emmy Award for Writing in a Comedy/Variety Series.
Feature: BENY MENA
Beny's comedy credits include the Latino Laugh Festival on SiTV, Loco Comedy Jam, Latino Comedy Fiesta DVD, Cholo Comedy Slam DVD, TV Show Mun Dos. Beny has shared the stage with comics such as Russel Peters, Paul Rodriguez, Dave Chappelle, Tony Rock, Joy Koy, Ralphie May, Dane Cook, Gabriel Iglesias, Dom Irrerra and more. He has also starred in several commercials, a speaking role in El Matador, and a lead role in the Independent film Barrio Wars.
Host: JANICE REMLAND
The "Ghetto Girl From Hawaii" Remland started doing improv comedy in Hawaii when she was 18 years old.
Her comedy has slowly evolved now that she is a Temecula housewife and a basketball mom. Her approach to comedy is always true to life that men and women can relate to.
Must be 21 or older.
SPECIAL BIRTHDAY PROMOTION! Free Admission for those born on Dec 6, 7, 8 & 9. Must show picture ID with Birthdate at the CasaBlanca Box Office on 10 after 5pm to receive Complimentary ticket.