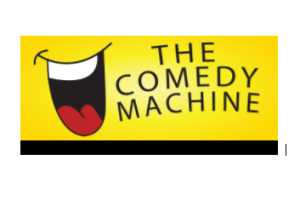 The Comedy Machine
Featuring three top comics from all over the United States . . .
Headliner: JASON STUART
Jason Stuart born in Brooklyn, raised in LA does comedy clubs across the country and is also a distinctive actor with many credits. After years of steady work in film and television, and approaching 150 credits on his IMDB page, actor and comedian Jason Stuart has achieved a pinnacle of success many actors only dream of. "For the last few years, people have started to approach me and say, 'You're that guy,'" he explains with his characteristic gravelly laugh. Indeed, with guest-starring and supporting credits in everything from Judd Apatow's "Love" to "Sleepy Hollow" to "Tangerine" and "The Birth of a Nation," Stuart has now established himself as one of those all-too-familiar faces who might just pop up anywhere, in any kind of role.
Feature: ADAM JACOBO
Born and raised in East LA, Adam comes from a hard working Latino family brought up with strong morals, family values, lots of humor. Most recently worked with renowned Latino Director, Jose Luis Valenzuela and the Latino Theater Company in the two productions for Los Angeles City Schools, the 'Big Read' and 'Connie & Diego'. SiTV featured Adam in it's Latino Artist segment, 'My flavor' and can be seen weekly as a featured character on TV's first all Latino sketch comedy show 'Unacceptable Behavior'.
Performs all over the country in colleges and comedy clubs.
Host: STEVEN OLMOS
Steven's high energy style will have you rolling. Steven has gone thru trials and tribulations which has made him the funnyman he is today. He entertains audiences all over the nation, mainly in comedy clubs and casinos. Don't want to miss him.
Must be 21 or older.
SPECIAL BIRTHDAY PROMOTION! Free Admission for those born November 7-10. Must show picture ID with Birthdate at the CasaBlanca Box Office after 5pm to receive Complimentary ticket.