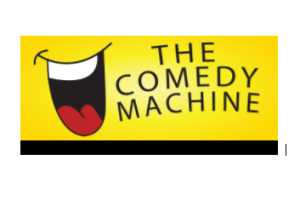 The Comedy Machine
Featuring three top comics from all over the United States . . .
Headliner: Chazz the Magician
Chazz has been performing worldwide for over two decades. Among professional magicians he is said to be "flawless and amazing." Chazz is not only a magician but a hilarious entertainer. His engaging style makes the audience an essential part of his performance. His upbeat performances bring energy and excitement to the crowd. You definitely want to take in the CHAZZ EXPERIENCE!
Feature: Jonesy
Jonesy is an actor and comedian from the East Coast. He has appeared on The Letterman Show, Drunk History, Gotham and Unbreakable Kimmy Schmidt. He currently lives and works in Los Angeles.
Host: Paul Scally
Paul Scally originally from the UK is now based in Las Vegas. He is known for being one of the most likeable, fastest Comics in Vegas with his fresh, sharp, edgy remarks and observational humor. Scally is a true crowd pleaser that will have you gasping for more!
Must be 21 or older.
SPECIAL BIRTHDAY PROMOTION! Free Admission for those born December 5-8. Must show picture ID with Birthdate at the CasaBlanca Box Office after 5pm to receive Complimentary ticket.