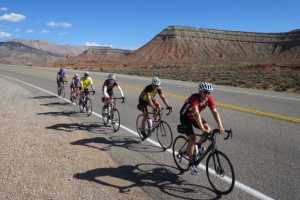 Tri-States Gran Fondo
This is the only Gran Fondo / Century in the world where you can ride in THREE STATES IN ONE INCREDIBLE DAY OF CYCLING!  
This is an incredibly unique, challenging and beautiful century event.  The Petit Fondo is 54 miles with 2,500' climbing and the Gran Fondo is 112 miles with 7,500' climbing.  
For additional information, please visit https://planetultra.com/tri-states-gran-fondo/