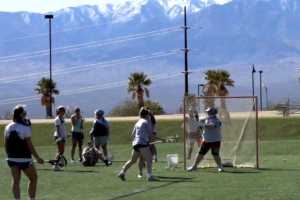 Trilogy Girls Lacrosse Spring Break Training
Trilogy Lacrosse's Girls Spring Break Training provides players and coaches a unique experience unlike any other training program in the country. If you are a serious program that wants to effectively and efficiently prepare your team for the upcoming season then Trilogy Girls Spring Break Training is the perfect fit.
Our Spring Break program utilizes a premier facility with a state-of-the-art athletic complex, resort hotel, and high-end restaurant that caters all meals. With Trilogy's single point of contact, professional approach, organization, and training, we make it easy for you to build the perfect week.
The Rising Star Sports Ranch provides various on-site activities, two grass fields within walking distance and a multi-sport complex within 4 miles of the resort. With this structure we have limited availability and operate on a first-come, first-served basis with interested programs.
Session 1: Sunday, March 15 - Friday, March 20
Session 2: Sunday, March 22 - Friday, March 27