Welcome to Mesquite, where the stunning desert landscape, natural beauty and small-town charm make being outside the place to be. From hiking and golf to "glamping" and skydiving, there is no shortage of unforgettable outdoor experiences to be had in this breathtaking desert gem.
1. Local Parks and Trails
Explore the stunning outdoors at several local parks and trails throughout Mesquite. Discover local sights along with hiking trails of all levels, mountain bike trails, nature tours and much more.
2. Golfing
Get into the swing of things and hit the links at one (or all) of the many master-designed golf courses throughout Mesquite. From the championship casino resort course at CasaBlanca Golf Club, to the dramatic Wolf Creek Golf Club and Oasis Golf Club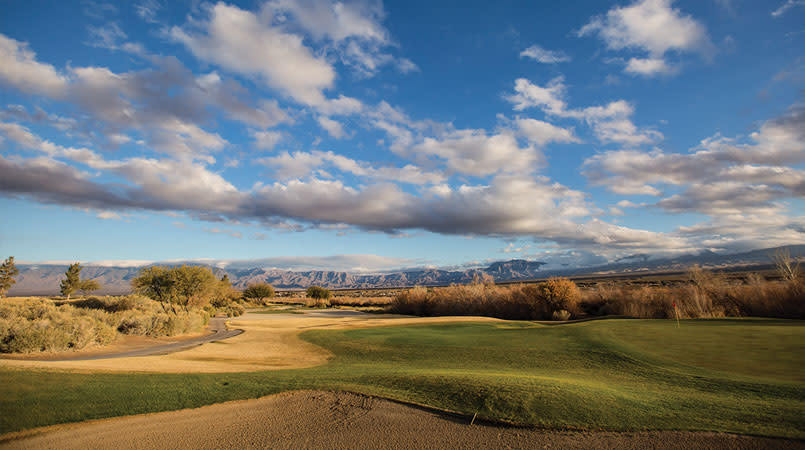 3. Camel Safari
Get up close and personal with more than 30 camels and meet a two-toed sloth, an African-crested porcupine, banded armadillos, woolly opossums, llamas and alpacas throughout the property.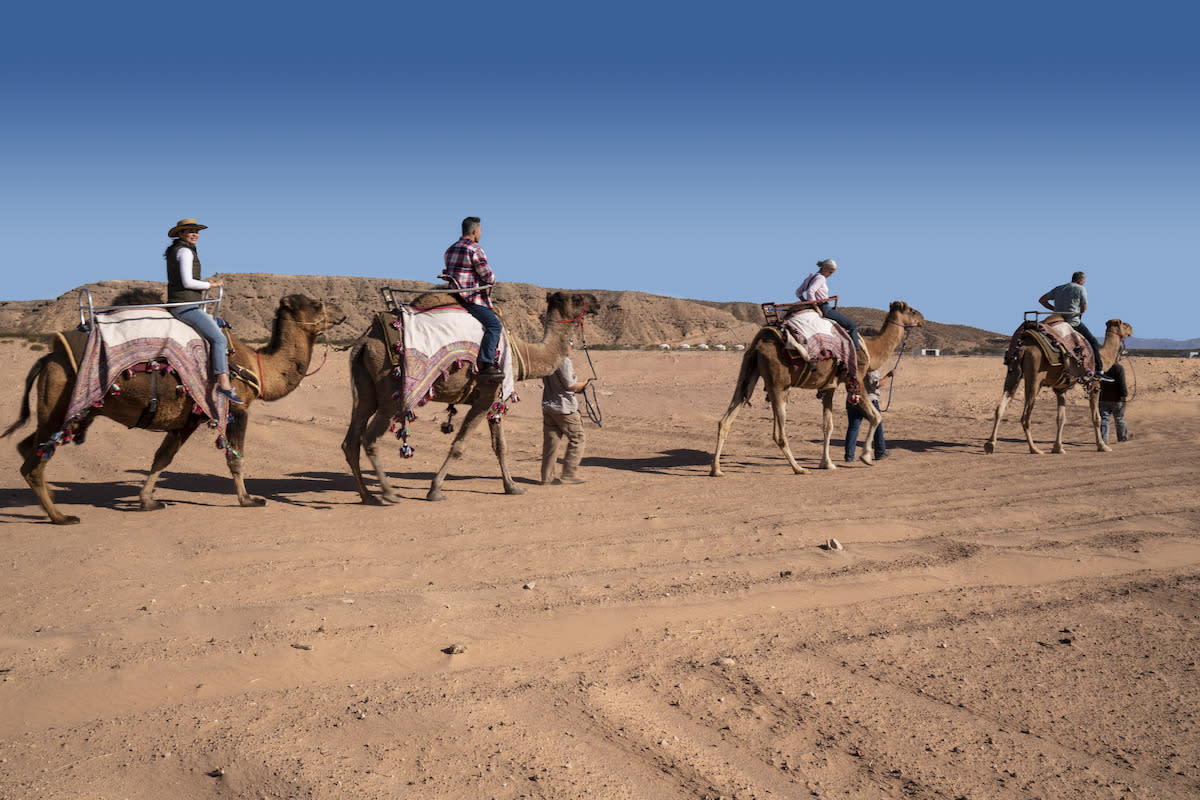 4. Valley of Fire
Located about 45 miles from Mesquite, explore the scenic landscapes of hidden canyons and unique rock formations, petroglyphs, and remains of ancient Indian civilization. The 40,000-acre valley of stunning, bright-red Aztec sandstone is a site to behold.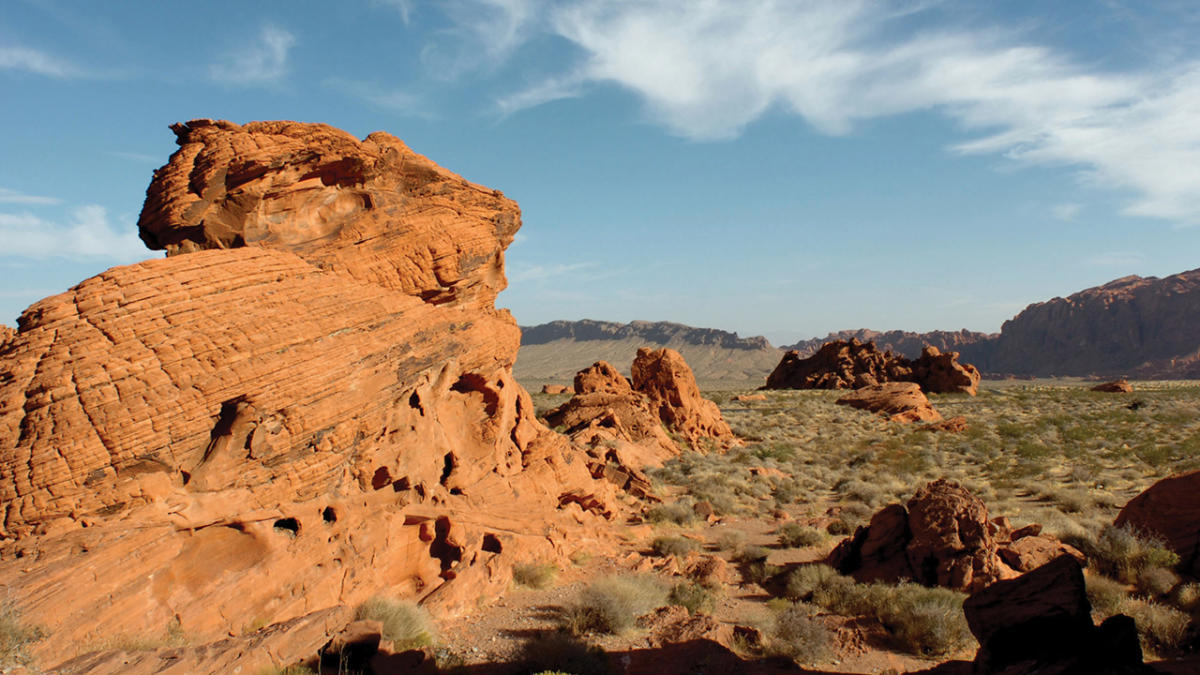 5. Gold Butte National Monument
Known as Nevada's piece of the Grand Canyon, this monument is a treasure trove of cultural, historic and natural wonders, including thousands of petroglyphs, historic mining- and pioneer-era artifacts, fossil track sites dating back 170 to 180 million years ago, and much more.
6. Adventure Rentals
Take an off-road ride through Mesquite and the surrounding areas on a Polaris RZR four-wheeler. Explore the stunning scenery of Gold Butte and Grand Canyon–Parashant National Monuments or the 73-mile Aravada Loop using the digital map links provided.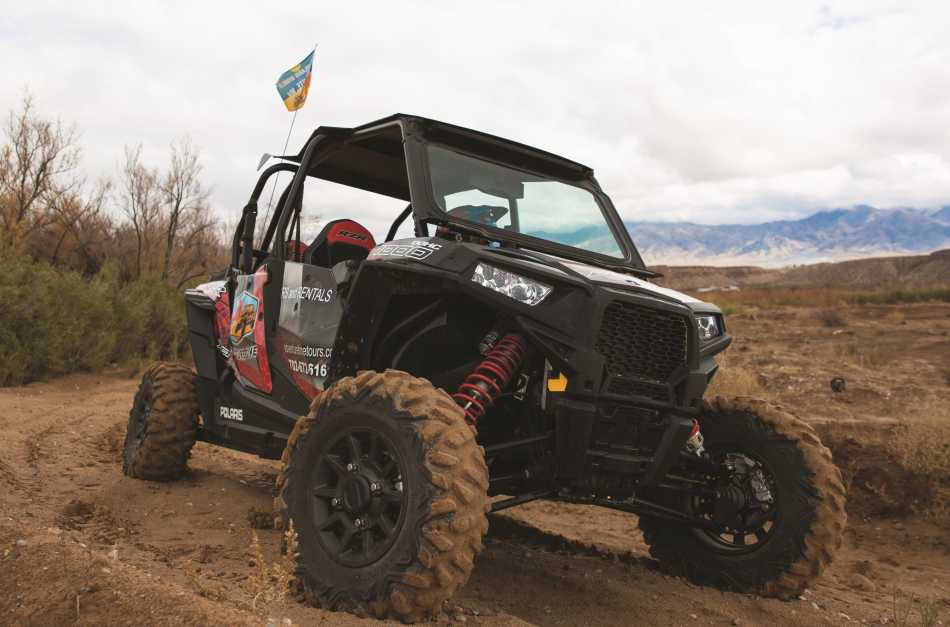 7. Moapa Valley National Wildlife Refuge
This hidden gem is the first refuge created by the U.S. Fish and Wildlife Service to protect an endangered small fish, the Moapa dace. The stream's channels and thermal springs are the natural habitat of the dace and have an average water temperature of 90 degrees.
8. Cathedral Gorge
Several walking trails cut through the long, narrow valley that makes up the majesty of this state park. Explore the cave-like formations and namesake cathedral-like spires that are the result of explosive volcanic activity from tens of millions of years ago.
9. Skydive Mesquite
As the largest full-service skydive drop zone in Nevada, this is the ultimate spot for thrill seekers. Whether it's a first-time jump or an addition to the jump list, the view from two miles in the sky above the ground will never be forgotten.
10. Fun in the Sun
Nothing is more relaxing than a day at the pool. Kick back and lounge poolside at CasaBlanca Resort Casino Golf and Spa or take a dip in the heated outdoor pool at Eureka Casino Resort