In Mesquite, Nevada, there are plenty of things to do and explore, and there's also an assortment of great dining options! If you're wondering where to eat, look no further, as the destination has something to satisfy all tastes. From the classic American diner to the local favorite Mexican eatery, read on for some appetizing places to eat in Mesquite. 
Dining at Mesquite Resorts 
There are plenty of dining options within several of Mesquite's resorts, making it convenient when you're hungry, no matter what time of day or what you're looking for, Mesquite has it all!  
Mason Street Courtyard, a casual, kid- and group-friendly restaurant, has a variety of breakfast and dinner options like French toast, omelets, prime rib, burgers, and sandwiches.  

Then there's Town Square Buffet, known for its Sunday champagne brunch, buffet and dessert station. The menu features a variety of quick bites and offers vegetarian options. There is often music and events, especially around holidays. 

You'll also find Gregory's Mesquite Grill, which has a warm, cozy atmosphere, and a menu featuring steak house favorites and Italian dishes. With two dining rooms, one a bit more formal than the other, it's perfect for intimate or romantic dinners.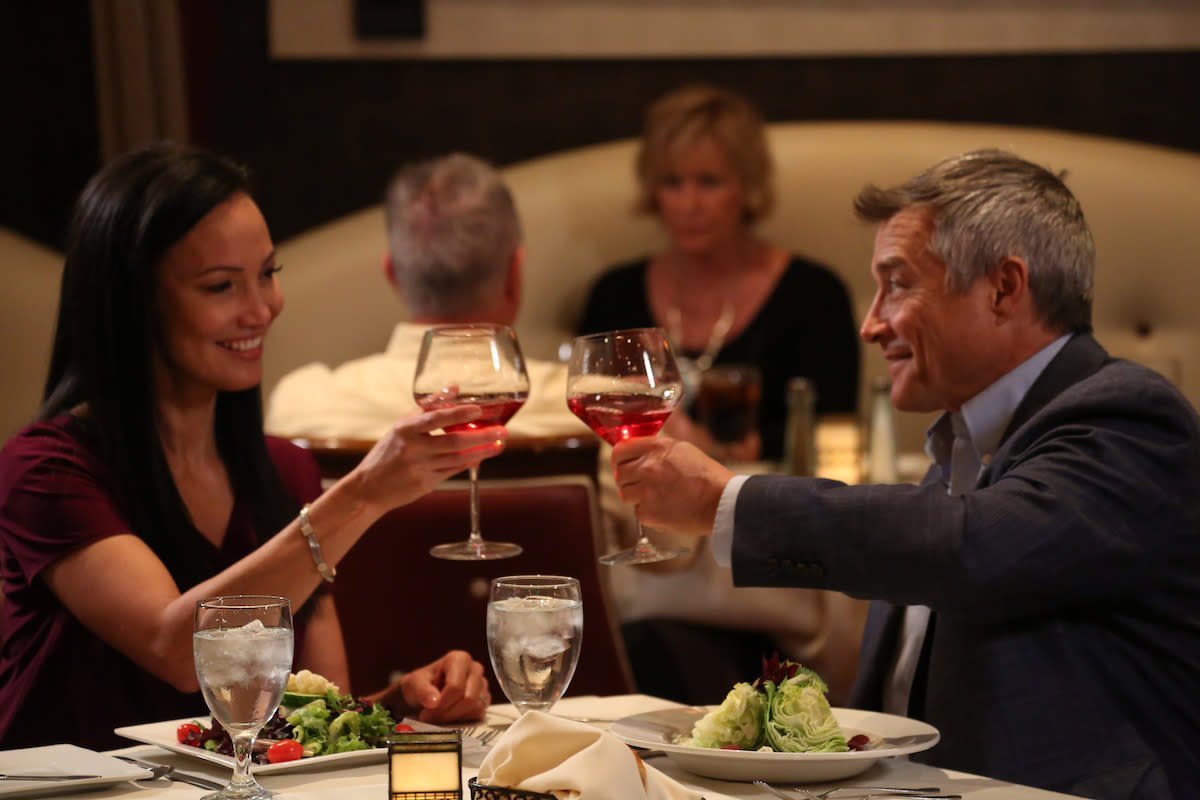 Gregory's Mesquite Grill inside Eureka Casino Resort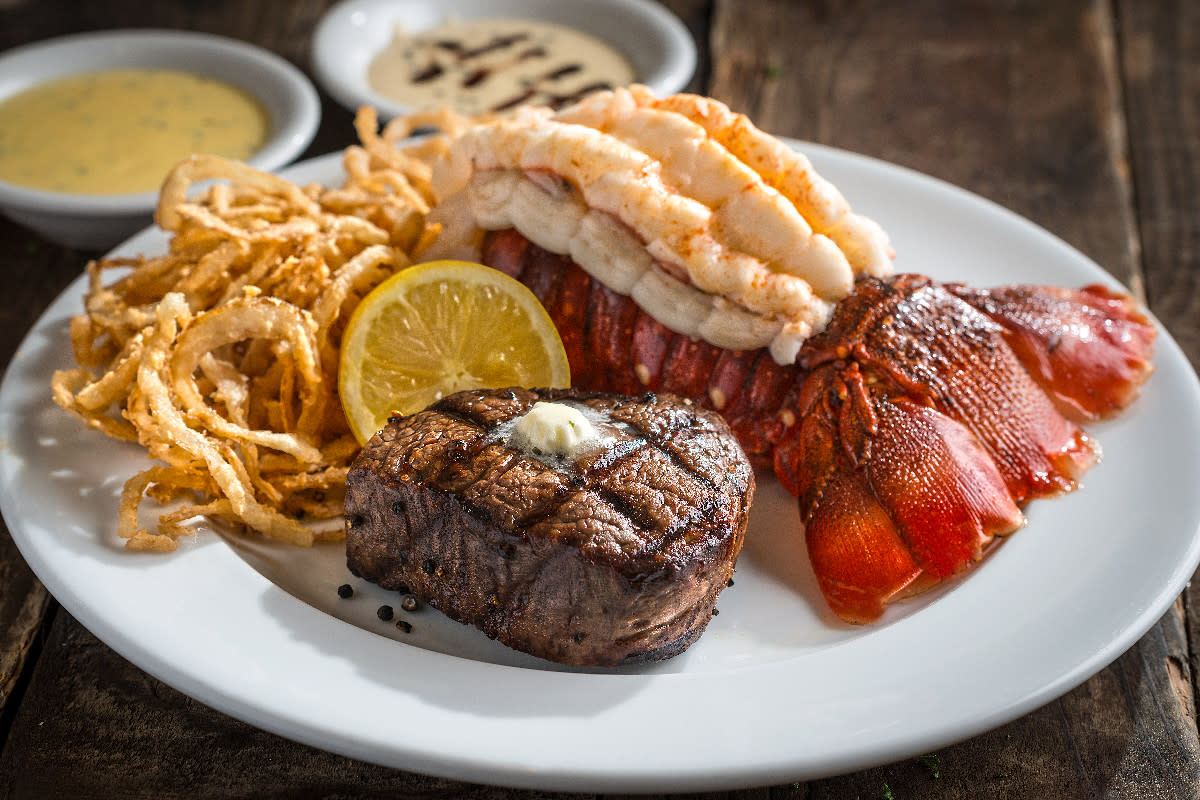 Katherine's at CasaBlanca Resort-Casino-Golf-Spa
At the Golf Courses 
Whether you're on the course all day looking for food afterward, or need a delicious bite to eat, you'll find great options at some of Mesquite's golf courses.  
In Town 
Of course, there are can't-miss restaurant options in town.  
If you're craving Mexican food, Los Lupes Mexican Restaurant offers takeout and outdoor seating for lunch and dinner, and is perfect for groups and kids.  

Find hibachi dining and a sushi bar at Samurai 21 Japanese Steakhouse & Sushi, as well as a mouthwatering menu of appetizers, meat, seafood, tempura, noodles, and options for kids.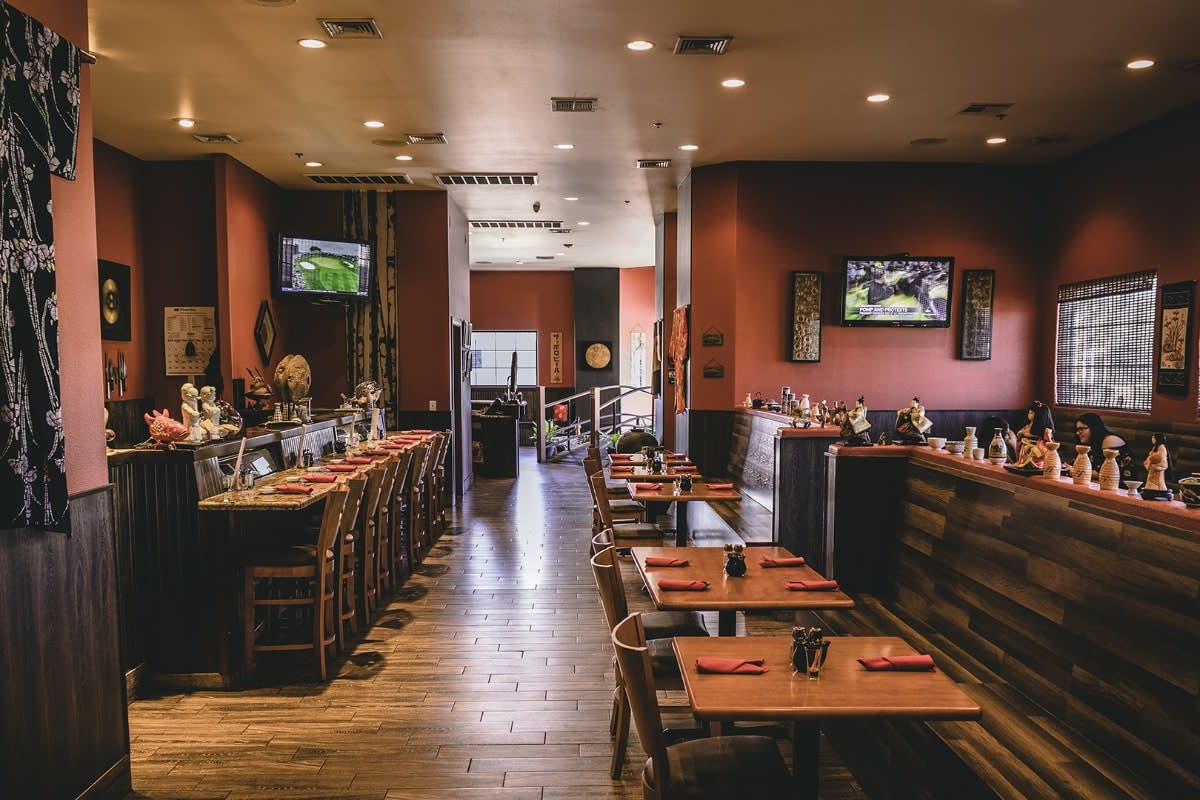 Samurai 21 Japanese Steakhouse & Sushi
No matter what you're craving, there's something for everyone in Mesquite, Nevada. With so much to do in the destination, along with its year-round offerings and deals and packages, there's no doubt you'll have a great trip!