Whether over a holiday or just for a quick escape to get away from it all, a weekend getaway to Mesquite is sure to be a great time! With so many things to do, and plenty of restaurants to enjoy, this itinerary will have you packing your bags for a fun, relaxing and unforgettable long weekend in Mesquite!  
Friday  
Kick off the long weekend with breakfast at 1880 Grille at Conestoga Golf Club, where you'll enjoy breakfast while taking in the stunning views of the golf course. Named to honor the first pioneers who settled in Mesquite in 1880, the restaurant has a rustic ambiance and its assorted menu options include French toast, biscuits and gravy, eggs Benedict, skillets and more.  
Next, head to Valley of Fire National Park, just 45 miles from Mesquite. Here, you can hike around world-renowned scenic landscapes, canyons and unique rock formations. Discover ancient, petrified trees and petroglyphs that are over 2,000 years old. Embark on a self-guided hike of the 1.8-mile Seven Wonders loop over loose sand.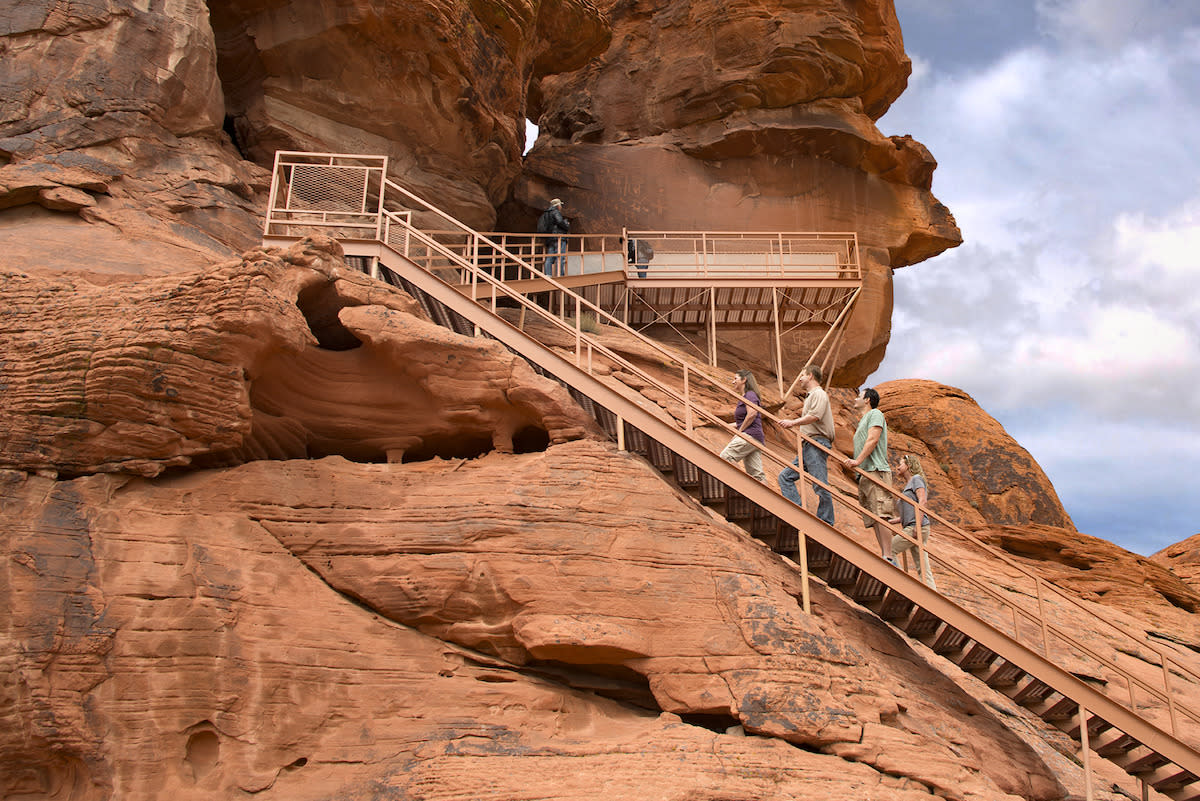 Valley of Fire National Park 
Keep the adventure flowing by renting ATVs from Adventure Rentals and explore Mesquite's scenic trails or participate in a guided tour to the Grand Canyon. They even offer a four-seater RZR option, so you stick with your group. ATVs are available to rent in Mesquite between September and June.  
Now you're due for a delicious lunch at Los Lupes Mexican Restaurant, dishing out authentic Mexican cuisine. Enjoy lunch indoors or outside on the patio as you dive into chips and salsa and a refreshing margarita from their full bar. Plus, you'll have your choice of entrée options from their expansive menu ranging from chimichangas to enchiladas to burritos.  
After lunch, stroll through the Virgin Valley Heritage Museum (free admission), where you'll discover historical items such as the first slot machine that was brought into the Valley, photographs, early telephones, and more. Take a self-guided walking tour of Mesquite's historical buildings and imagine what life in Mesquite was like long ago.  
What's a getaway to Mesquite without shopping? Stop by the J.S. Merchant at Eureka Casino Resort to browse from their selections of wine and spirits, clothing, and accessories before you head to dinner. You can even create a gift basket and have the team deliver it to your hotel room.  
After today's fun, you'll have plenty to talk about over dinner at Gregory's Mesquite Grill at Eureka Casino Resort. The menu features steak house favorites and Italian dishes and the atmosphere is meant to feel welcoming and cozy. This place is perfect for intimate and romantic dinners. Pro tip: If you're a wine aficionado, ask your waiter about "Greg's list" for some great pairings!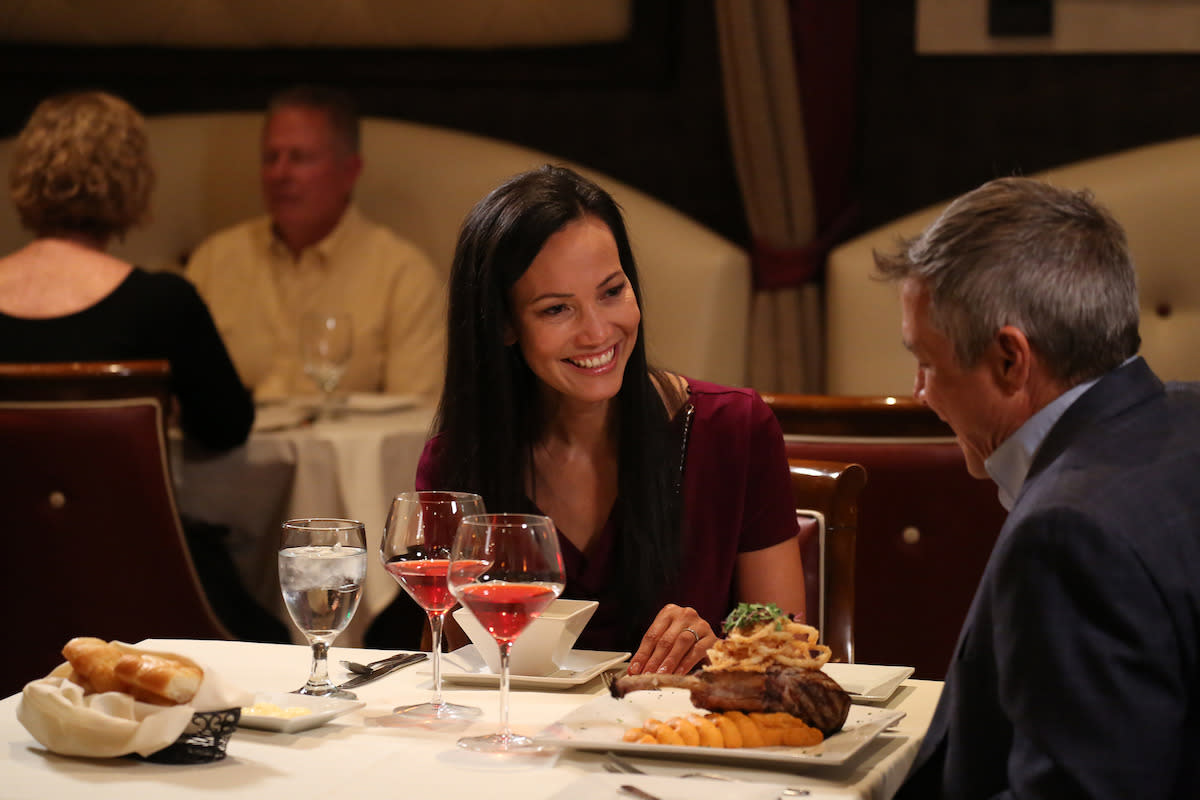 Gregory's Mesquite Grill at Eureka Casino Resort
Grab post-dinner drinks at Long Bar at Virgin River Hotel/Casino/Bingo. True to its name, there is an expansive bar and viewing area to catch the game or have a casual drink. 
Last but certainly not least, hit the casino floor at Virgin River Hotel/Casino/Bingo and play table games including blackjack, bet at the race and sportsbook, and play slots.  
Saturday  
Grab a classic American breakfast at Casa Café at CasaBlanca Resort-Casino-Golf-Spa. The menu features omelets, pancakes, and even steak and eggs, and you can soak in the views of the beautiful lagoon pool with a desert mountain backdrop as you dine.  
Next up, explore Gold Butte National Monument, with its chiseled, red sandstone monument and twisting canyons. The area features Joshua trees, Mojave yucca forests, rare and endangered plants, and unique geology. You can hike one of the trails; enjoy birdwatching; and learn about Gold Butte's history, flora and fauna.  
Before you know it, it's time for lunch at Terrace Restaurant at Wolf Creek Golf Club, which features impeccable service and American staples made with the finest ingredients. The atmosphere is welcoming and relaxing, and the venue includes a full bar with an outdoor pavilion with views of one of the most beautiful golf courses in the world.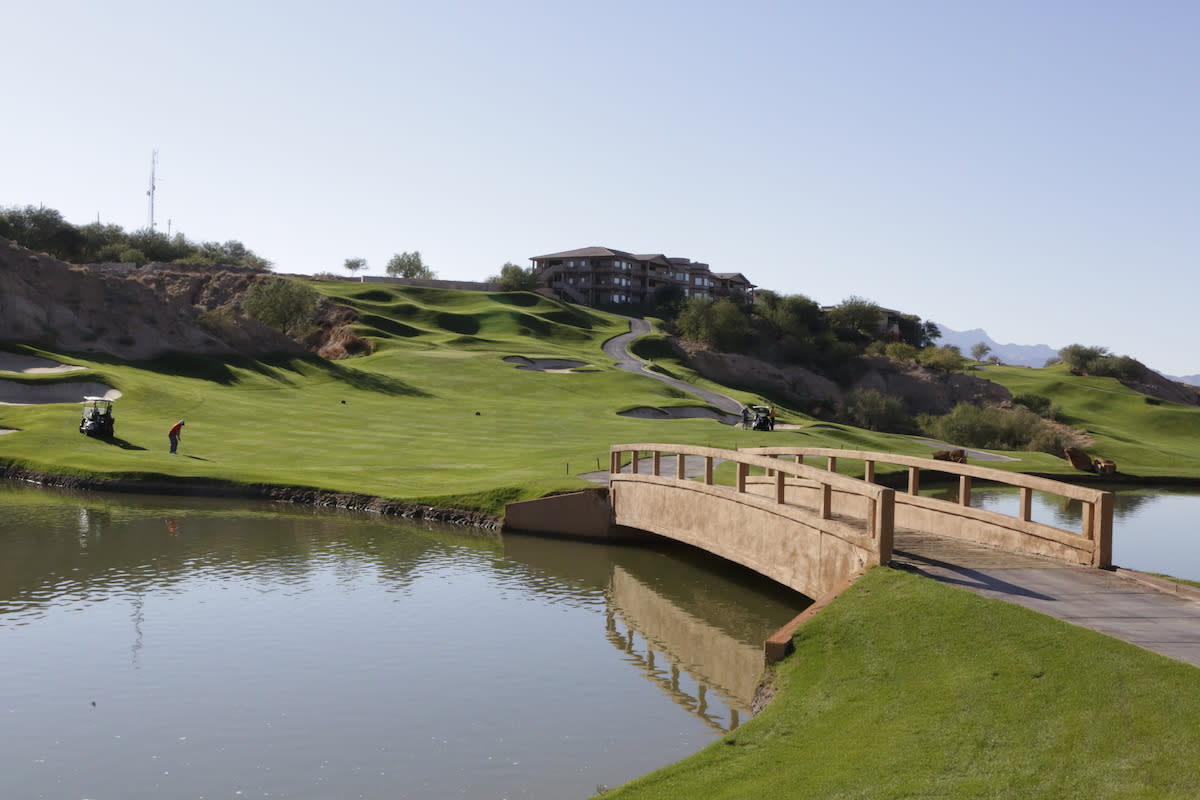 Wolf Creek Golf Club
Visit Mesquite Fine Arts Center and enjoy the art and culture of the Virgin Valley and its local artists and crafters. The public is welcome to join various art and craft workshops, drawing, painting and pottery classes are offered regularly. Note, this is a great spot to visit when you come to Mesquite again, as the exhibit changes monthly.
Dinner at Sierra's Buffet at Virgin River Hotel/Casino/Bingo is a must as it serves home-style cooking with options for every taste bud. Choose from a wide selection of salads, pizzas, pastas and house specialties. And even better – the Saturday night menu features prime rib and crab legs.  
After dinner, see an exciting show from the rotating shows and events calendar or attend one of the destination's annual events. 
Sunday  
A toast to a spectacular long weekend in Mesquite is necessary, so head to the popular champagne brunch at the Town Square Buffet inside Eureka Casino Resort. Choose from a variety of breakfast brunch favorites and enjoy the decadent dessert station.   
Your last day is the perfect opportunity to do something unique to Mesquite, so visit the Camel Safari, where you can take a guided, interpretive tour with up-close animal encounters. It's an amazing experience for kids and animal lovers alike to interact with uncommon animals. Expect to see a bundle of camels, porcupines, alpacas, llamas, sloths, tortoises and beautiful sand cats.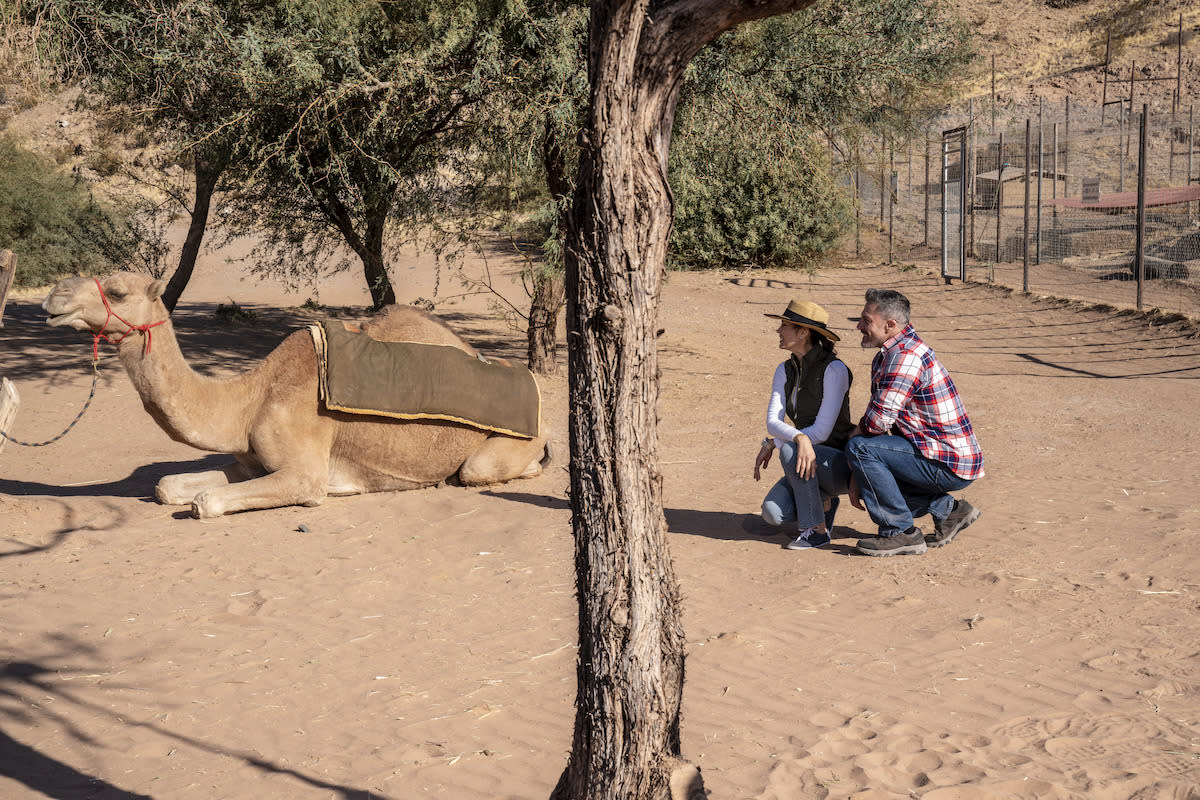 Camel Safari