There are many things to do in Mesquite, Nevada that will create an adventuresome and enjoyable vacation. From exciting attractions to outdoor recreation to delicious dining to nightlight and gaming it's no wonder you want to visit! Read on for tips on how to plan an incredible getaway to Mesquite.  
Experiences 
Vacations should be comprised of unique, memorable experiences, which you can discover at one of these incredible attractions.  
Spend time out in the desert at this oasis where you can lodge in cabins, tents, tepees and more – how fun! A few things you can do while on-site include swimming in a freshwater pond, stargazing, hiking local spots, horseback riding, and more.  
Get up close and personal with animals in this unique safari experience. Explore the zoo on a guided ride atop camels and see everything from African crested porcupines to alpacas to two-toed sloths and more. The attraction also features a Safari tram to explore the area and a VIP Sunset Safari, complete with roasting s'mores over the campfire.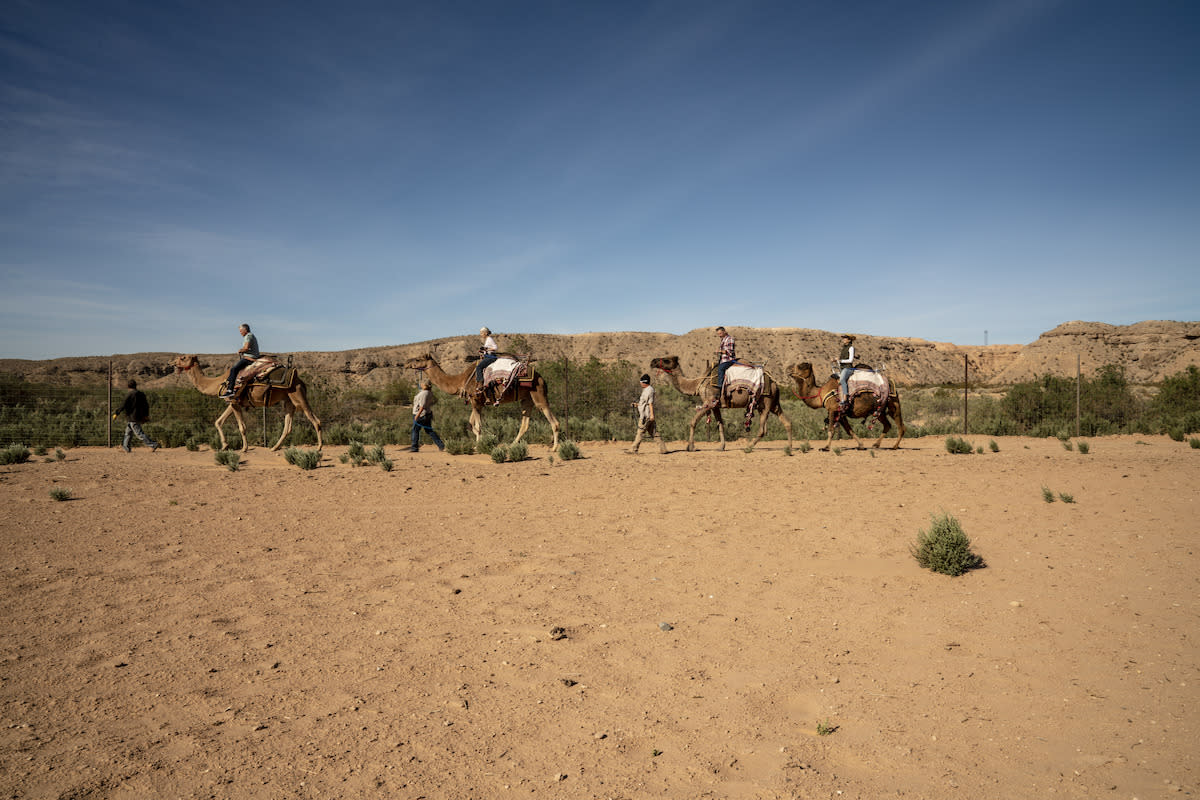 Guided Tour at Camel Safari
Museums and Culture 
The destination is rich in history and cultural experiences. Immerse yourself in the arts at one of these insightful museums. 
Here you'll discover the global significance that donkeys have played in shaping history over the centuries. The collection of artifacts and memorabilia is complemented by a virtual reality theater, gallery and gift shop. 
Learn about the history of Mesquite, Nevada's early settlers at this free museum. Peruse the objects and artifacts to get an idea of how the surroundings came to be, with exhibits focusing on Native American culture, pioneer ways and more. 
With exhibit artifacts recovered from local prehistoric archaeological sites after the damming of the Colorado River, this special space offers an insightful history of Southern Nevada. Exhibits include the Fay Perkins 1981 Gallery (an actual archaeological site), photo displays and more.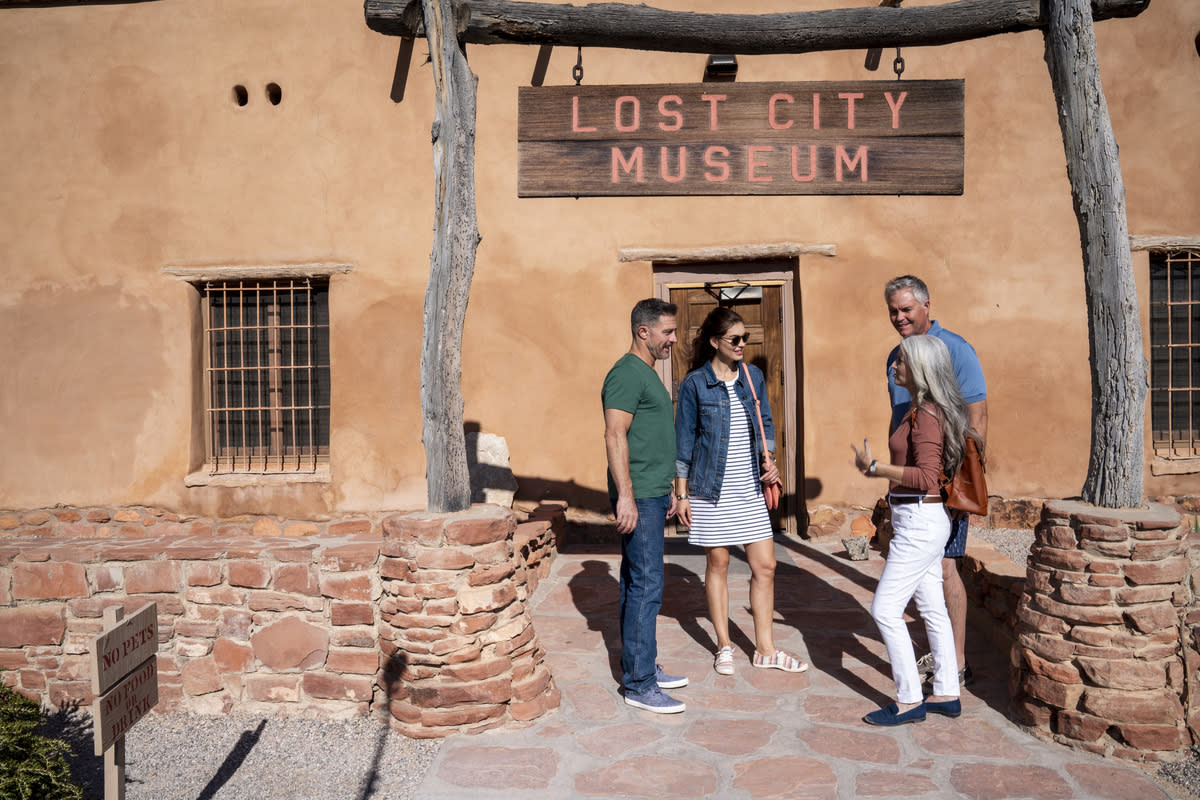 Lost City Museum 
Art enthusiasts can get their fix at this spot, featuring work from 180+ local artists. The collection includes sculptures, paintings, photography, jewelry and more, with exhibits changing on a monthly basis. Check out their event calendar as they host regular free drawing classes! 
Outdoor Activities 
Surrounded by gorgeous natural beauty and landmarks, there's so much to do outside. Here are a few ideas to inspire.  
Hiking and Rock Climbing 
The destination is in the middle of the gorgeous Southwest, rife with natural beauty that has produced some of the United States' most picturesque and historic parks.

Gold Butte National Monument

offers numerous hiking trails, one of which includes ancient petroglyphs and twisted canyons of red sandstone. There's also the 

Virgin River Canyon Recreation Area

, which has plenty of hiking trails and for rock climbers and canyoners, the Virgin River Gorge is a popular spot.  
Relaxing by the Pool
The destination has warm, pool-worthy weather nearly year-round that makes it the perfect place to relax poolside. Enjoy some drinks at

CasaBlanca Pool at CasaBlanca Resort-Casino-Golf-Spa

, which offers a 24-hour hot tub, cabanas for rent, and a splash bar to quench your thirst. 
Golf Courses in Mesquite, Nevada  
The destination provides incredible weather year-round, which makes this the perfect destination for golf. Take to the greens at

Falcon Ridge Golf Course

, which offers a beautiful landscape that includes water features and high mesa views. There's also

Coyote Springs Golf Club

, which features sweeping mountain views and 11 sparkling lakes across its 22-acre facility. Regardless of which golf course you play at, you'll have an incredible day.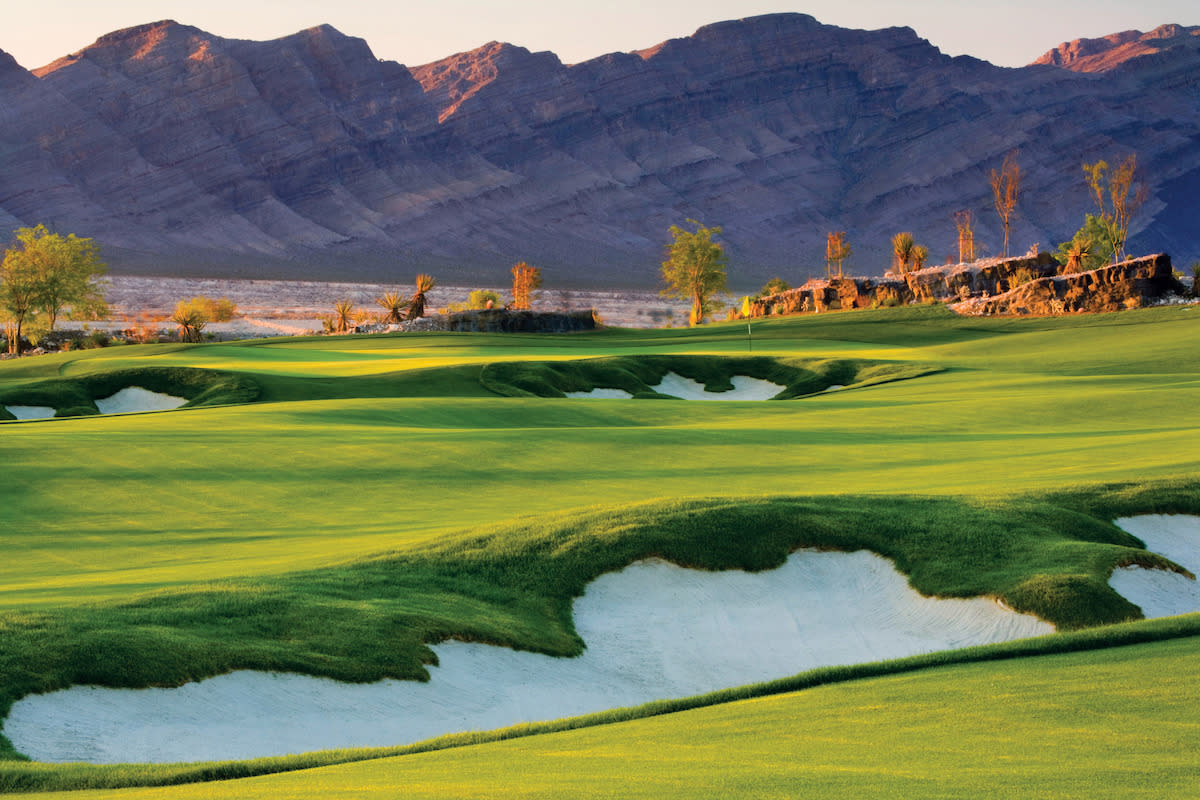 Coyote Springs Golf Club 
Indoor Activities 
There's plenty to do indoors, you are likely staying at one of the incredible Mesquite casinos after all!
Get Your Bowl On 
Explore the Nightlife 
Play Some Games 
Delectable Dining 
Restaurants in the destination offer varying types of cuisine so there's something for every budget and taste. Dive in, it'll be delightful!  
The perfect spot for an intimate dinner. This steak house offers two dining rooms with different vibes — one reserved and the other with a relaxed clubhouse ambiance. Pair your prime cut with a wine from the curated "Greg's List," a menu of offerings hand-selected by the owner.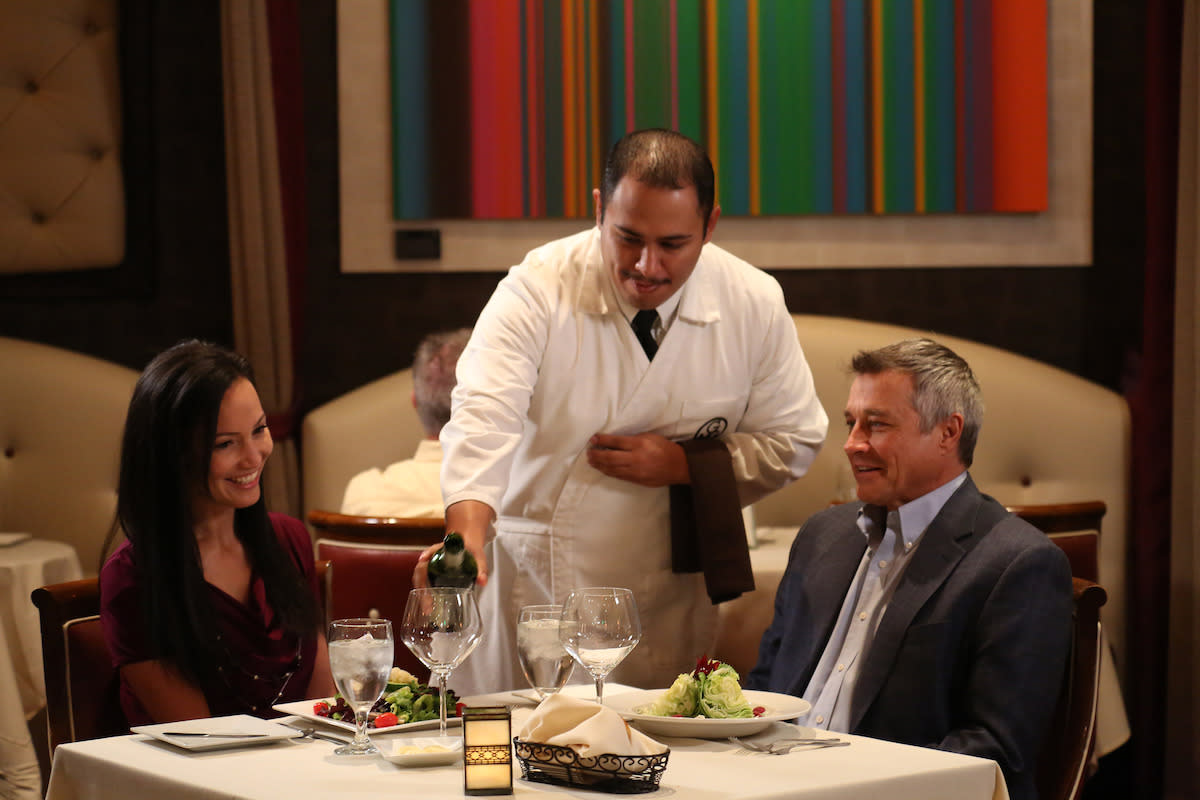 Gregory's Mesquite Grill at Eureka Casino Resort
With salads, sandwiches, burgers and more, this spot offers something for every taste. Signature items include the 1880 Burger, complete with a secret 16-spice special sauce, perfect to pair with the 1880 Lager, a private-label red beer available on draft. 
Enjoy breathtaking views of the golf course while enjoying an elevated meal at this restaurant, boasting a full bar and a menu of seafood, steaks, pastas and more. 
Built in 1954, this retro restaurant offers classic diner fare, from deli sandwiches and salads to burgers and more. Pair it with a milkshake or malt — when in Rome, or Mesquite, why not?